Brine Tank Resolves Space Limitation
Pharmaceutical Company, PA
Situation
A large pharmaceutical company was changing a production process in one of its facilities.  Due to the process change, a new water softener was needed.  This new softener had to be placed in the only area where enough space was available in the facility. 
This space was limited and did not have an area to store the salt needed to feed the softening system.  The space was also inaccessible to lifting equipment due to the stairs leading to the level of the softening system.  This location would have required that all bags of salt be manually carried one by one to feed the system.
Challenge
Ensure a consistent supply of salt for the system to function
Find a safer way to supply salt to this system
Reduce the time, effort, and expense to transport the salt to the system
Eliminate the storage space needed to store the salt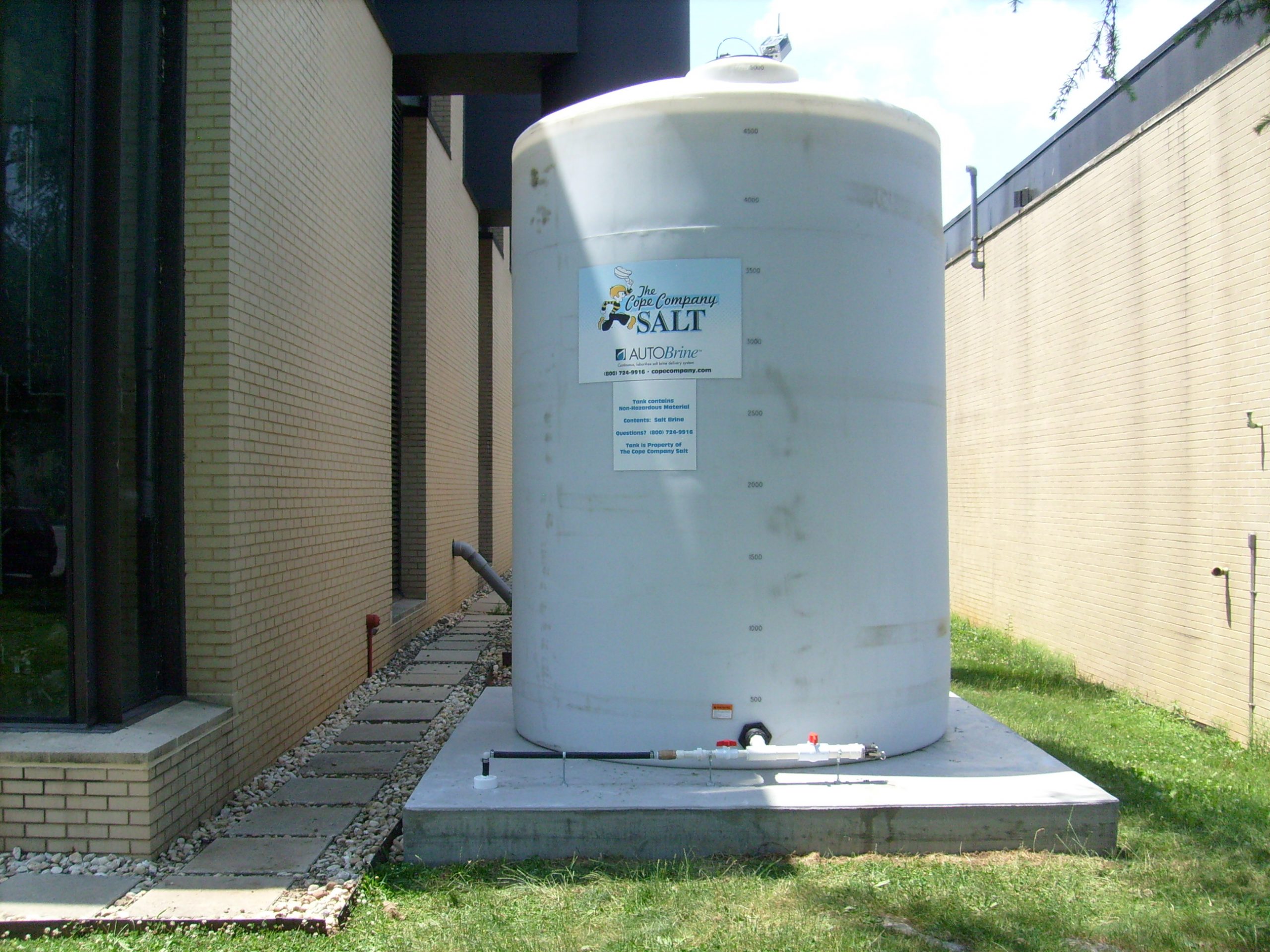 Solution
The Project Manager worked with an engineering firm to install an exterior bulk liquid brine delivery system, the AUTOBrine®, to help the client eliminate the space restrictions and handling logistics. 
The AUTOBrine® now provides saturated brine solution automatically to the water softener without having an employee handle each 50 lb. bag of salt 3 to 4 times before loading it in the system's day-tank.  The storage requirements and the risk of having employees lift and carry the awkward 50 lb. bags have been eliminated.
Results
>$27,600 Operations Cost Savings Annually
>8.5 tons of Carbon Footprint Reduction Annually
Fully saturated brine is delivered on demand
Eliminated equipment expense and need for employees to receive, handle and store each individual bag of salt coming into the building
Eliminated the risk of Workers' Compensation claims related to handling heavy bags of salt
Eliminated storage of pallets of bagged salt