Brine Maker Systems
The tank is just the beginning™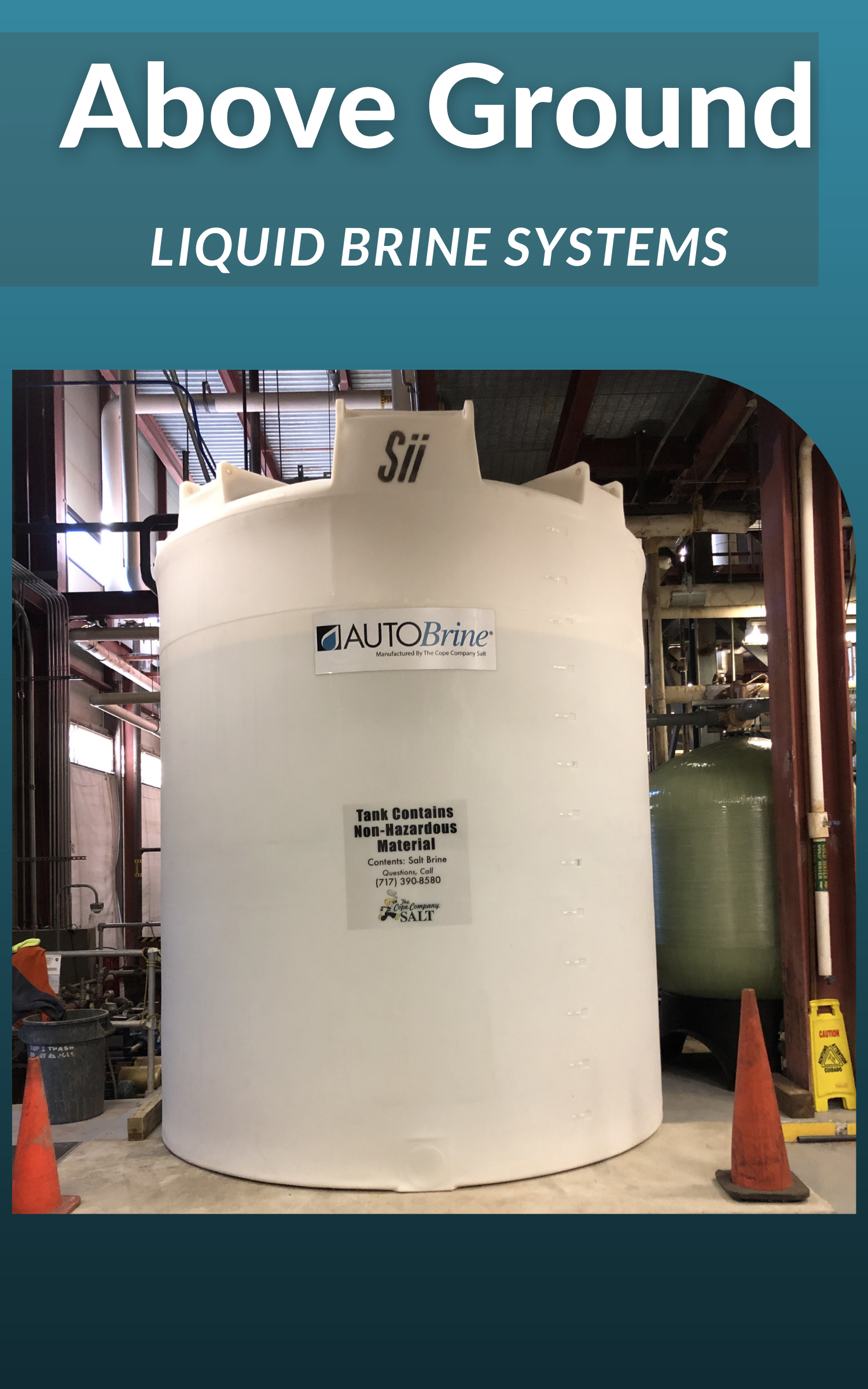 Liquid Brine Systems
Liquid brine systems are ideal for facilities with a space shortage, those who rent their building, or those who need certified brine.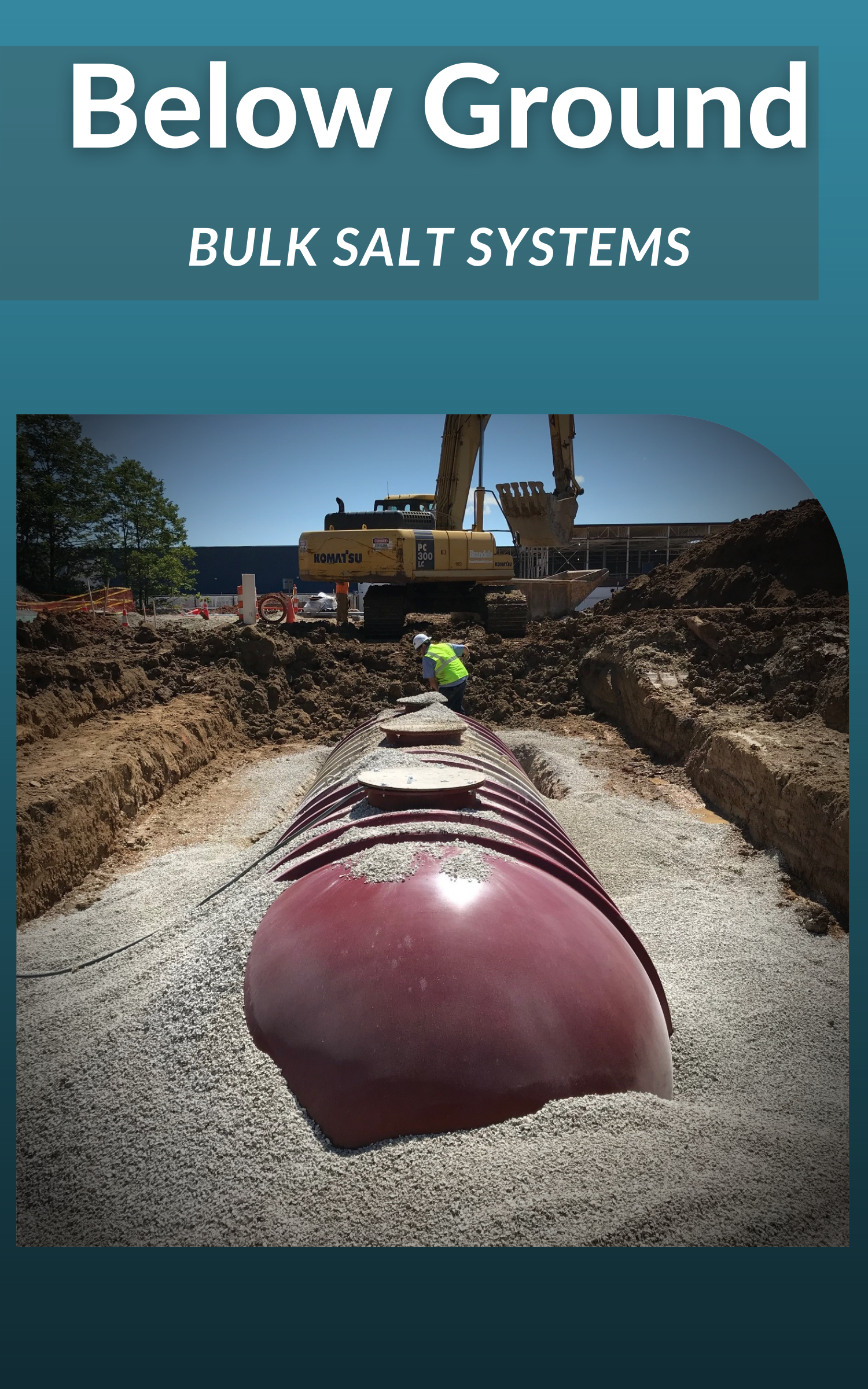 Bulk Salt Systems
Below ground, dry bulk salt systems are ideal for those facilities that have exterior property space to spare and would rather not have the system visible.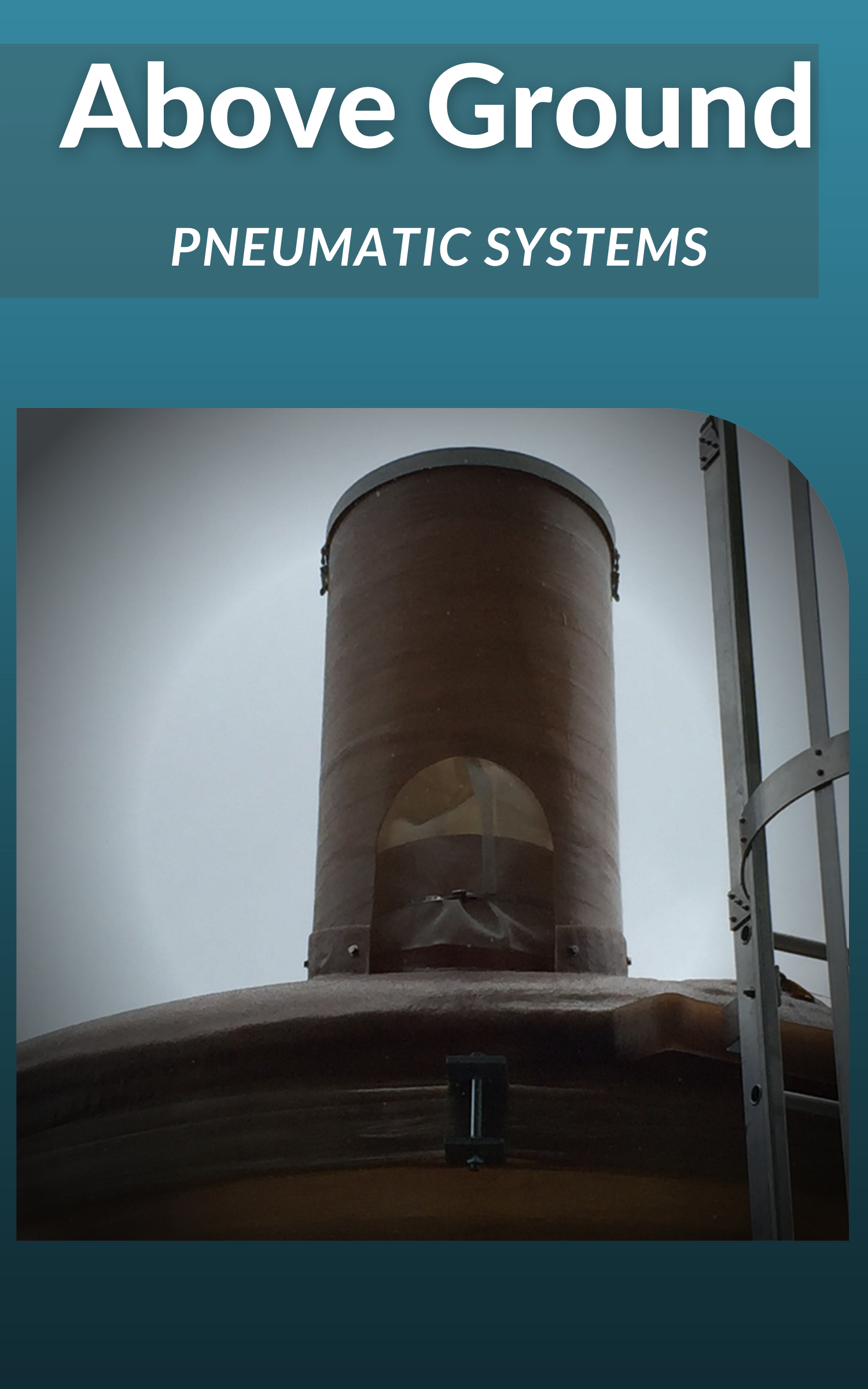 Pneumatic Systems
Pneumatic salt systems are ideal for those who prefer the dry bulk salt system but would also prefer it above ground.
The Cope Company Salt's brine maker, AUTOBrine is available in numerous sizes and specifications.  If you can find the right system to fit your application, contact us and we can help.
Let Cope help take the struggle out of filling day tanks with water conditioning salt to keep your facility running at optimal efficiency.
Available Pre-Mixed Bulk Brine Types
Bulk Brine Maker Production – Sodium Chloride Brine Types
The Cope Company Salt produces various grades of sodium chloride brine that can be picked up or delivered in bulk to a facility within our standard delivery radius.  Whatever the process or application, Cope has a brine solution to meet the need.
Industrial Brine
Most widely used grade of brine for ion exchange and water conditioning equipment, such as water softeners.
Certified Brine
Brine made from processed water and high purity salt to produce a clean brine solution when higher standards and documentation are required.
Pre-Treatment Brine
Brine produced at the optimal level of concentration for anti-icing purposes.
Custom Brine
Cope will create a brine solution for your unique application.