Salt Brine Tank Monitoring
After Install
Our goal is to make the task of monitoring salt usage non-existent after the install of an AUTOBrine.
You have other things to worry about
Salt Brine Tank Level Monitoring Availability
Daily remote monitoring of the brine tank usage is provided where available.  The Cope Company (TCCS) monitors the liquid brine or bulk salt tank level daily to ensure the tank does not go empty.  Tank levels are monitored remotely by reporting to a secure website, ensuring adequate brine supply and timely deliveries.  Remote monitoring of the brine or salt level allows for proactive and timely deliveries and ensures a consistent supply of brine.  The remote monitor is installed at no cost for customers participating in a Salt Service Agreement and remains the property of The Cope Company Salt.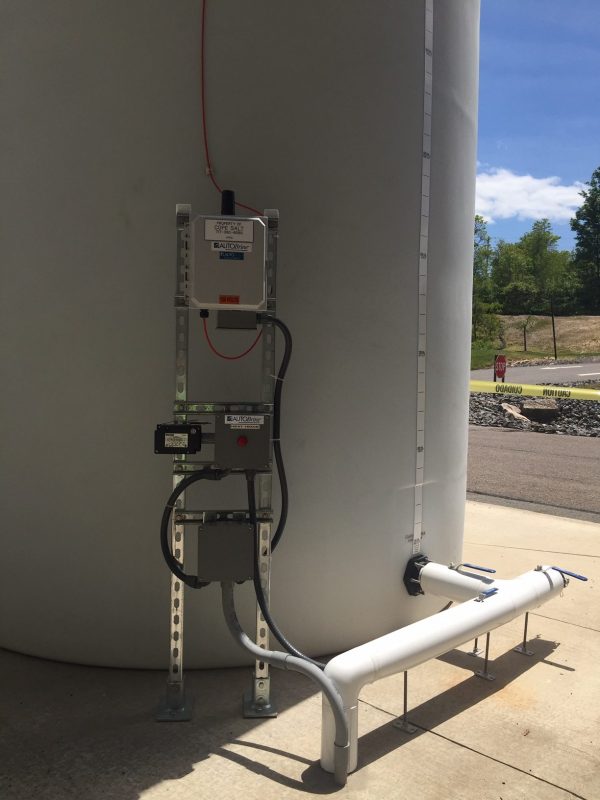 Having the remote monitor can identify abnormal fluctuations in brine usage, and in many cases, TCCS has alerted the customer of water treatment system malfunctions before they recognized it.
Automatic monitoring of the salt tank takes the worry away and eliminates a task that is usually only brought to the forefront when a problem arises, which is most often too late.  Without proper salt feeding any water conditioning system the system becomes less efficient, can have scale build-up or completely break down.
Salt brine tanks are vital to maintaining water conditioning equipment and therefore operations processes.