Helping You Since the Beginning
The Bridge Between Cope and AUTOBrine®
1968
The year that the Big Mac went on sale at McDonald's, the first successful heart transplant was performed, and for $2,000, you could have attended Harvard University for a year. Yes, you read that correctly: $2,000. And in the midst of everything that took place in 1968 to make it the year that it was, The Cope Company Salt was born with a mission to meet every salt need in the surrounding communities.
 Today, TCCS is recognized as the area's largest wholesale salt distributor and a trusted leader in the salt delivery, serving the tri-state region. From 1968 -1989, Cope began to re-evaluate the needs throughout the salt industry beyond just what they were currently meeting. And it took them to an interesting place. The challenges at the intersection where water and salt met. The water conditioning process has fueled businesses and societies alike, but the primary steps for completion have proven difficult. So, when the salt bags started piling up across facilities in 1989 and workers were regularly responsible for carrying them to their respective places, AUTOBrine debuted to change that narrative. To introduce a way out from under the weight of salt bags and crowded spaces, and into a better tomorrow. 
TCCS unveiled AUTOBrine as its own patented salt-delivery solution to work on behalf of its customers. Cope supplies the salt needed for the water conditioning process, and, its brine maker tank, AUTOBrine, does the rest so you no longer have to. AUTOBrine has allowed Cope to help take the struggle out of filling day tanks with water conditioning salt to keep your facility running at optimal efficiency. This solution continues to revolutionize the salt industry and has built a reputation nationwide, all while TCCS continues its unparalleled service. Hence, 1968 was the year that salt made its way into more homes, businesses, and facilities because of Cope. And 1989 witnessed an innovative  remedy to better host the benefits of salt because of AUTOBrine.  
Looking for Salt?
The Cope Company Salt is the region's largest distributor of salt products, ranging from ice melt, food-grade, pool salt, and water conditioning.  Cope delivers less than truckload quantities within 100 miles of our Lancaster, PA location.
Visit CopeCompany.com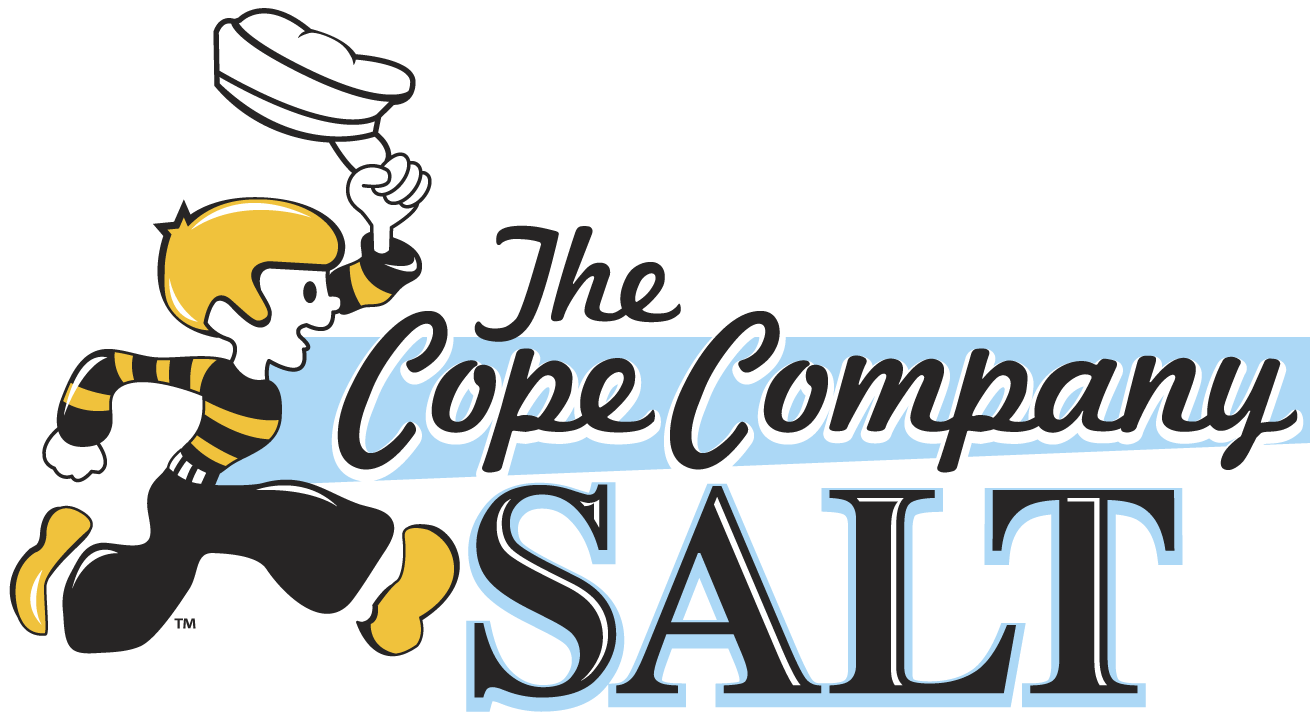 Open Daily 8am – 4pm
The Cope Company Salt
Corporate
549 W. Roseville Road
Lancaster, PA 17601