Salt Brine Delivery for Hypochlorite Generator
Aqua America/Aqua PA, Bryn Mawr, PA
Situation
Owner/operator of multiple public water well stations found that maintaining the salt levels necessary to provide consistent brine supply to the hypochlorite generators was exceeding their operations budget. The wells were not manned daily, which challenged the brine supply requirements for the hypochlorite generator that is critical in meeting regulatory requirements for drinking water.
Challenge
Traditionally, in order to have consistent brine, the company would have staff workers onsite to receive, carry, cut, and load bags of salt into the system. The labor required for these tasks was expensive. The drive-time between individual well sites was also significant.
In addition, the company was seeking a way to remotely monitor the brine levels to eliminate the risk of running out of salt for brine production, thereby rendering the hypochlorite generators ineffective. Lastly, the company needed to maximize resources.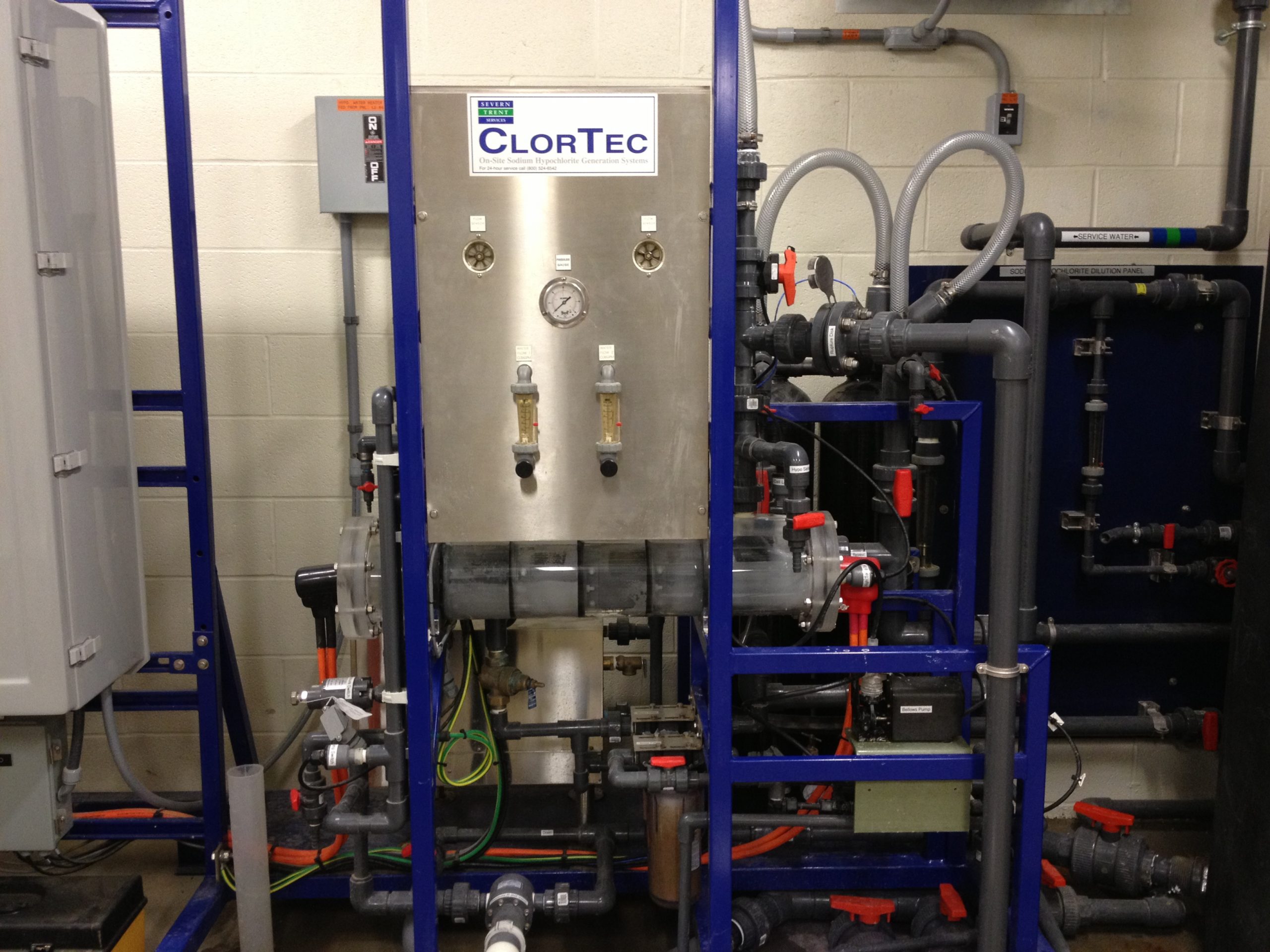 Solution
To meet the needs of the facilities, multiple AUTOBrine® Systems were installed, replacing the smaller day-tanks that required manual loading and frequent trips to the well-houses to ensure adequate salt for the system. The AUTOBrine® provides an on-demand automatic brine feed to the hypochlorite generator. Additionally, the company chose premixed specialty brine, Certified Brine™, which enhances the efficiency of the system and reduces the preventative maintenance of the hypochlorite generator.
The guarantee of clean brine means less corrosion and build-up on the electrolysis cells of the hypochlorite generator, reducing the time needed to clean the cells and system downtime. As requested, the system was equipped with remote monitors, which communicate with The Cope Company Salt for brine refill.
Results
> $3,942 Operations Cost Savings Annually per well
> 6,000 lbs. Carbon Footprint reduction to date per well
Eliminated employee trips to receive salt and fill tanks, estimated at $15,000 savings annually
Remote brine level monitoring assured brine 365 days
Eliminated need for an employee on-site to receive salt delivery